Westby Area
---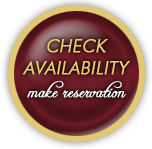 You will find
the Westby, Wisconsin area to be unblemished, unencumbered, unmistakable and mostly undiscovered. Deep in the peaceful valleys and high atop the ridges are breathtaking vistas of this part of Southwest Wisconsin known as the Driftless Area of the Hidden Valleys Region.
The Westby area
is where you can have fun in the outdoors in every season, find arts in abundance, and history on display in the land and buildings. Celebrated rivers, rolling hills, miles of farmland, and tranquil back roads are the perfect venues to renew, rest, and visit. With the diverse local arts and crafts, ethnic culture, the silent sports of fly-fishing, biking, hiking, and canoeing, quaint towns and villages, sighting bald eagles, and the people that you will be inspired by during your visit are just a few of the reasons why this is the heart of the Driftless Area.
Come for a weekend
, a week, or longer, to enjoy the wrap around porch for evening conversations or watch the world go by in this quaint Norwegian community. Westby is a short scenic drive on Highway 14/61 Southwest of La Crosse, Wisconsin or 26 miles South of Sparta, Wisconsin; the "bicycling Capital of America". It is a beautiful one hour and 35 minute drive from Madison, Wisconsin on Highway 14 and a four- hour drive from the Chicago, Illnois city limits. If your travels take you along Mississippi River's Highway 61 on the Minnesota side, just follow Highway 61 into Wisconsin, through the outskirts of La Crosse for more scenic vistas to Westby. Viroqua, Wisconsin, the center for Vernon County government, is a very energized town with many shops and local artists. Viroqua is 6 miles to the South of Westby.
A short stroll down the street
from the inn takes you to several antique shops, and a must stop is at Dregne's Scandinavian Gift Store with more than Scandinavian wares! The Nisse House of Art is where local artisians show off their creations.
Make the Westby area your perfect getaway destination, where 'Old Traditions and New Opportunities' occur every day! We invite you, our guests, to come explore!
Nearby Dining
Westby House Inn
is centrally located to several establishments that offer evening dining.
Old Towne Inn Supper Club
just on the city limits of Westby, (closed on Monday) and
Badger Crossing Pub & Eatery
in Cashton (open 7 days a week, except holidays) offer full dinner menus of steaks, seafood and more. Badger Crossing also is open for lunch with a great sandwich/burger menu and pizza is available all the time.
For a culinary experience offering local foods
, try the
Driftless Cafe
or the
Tangled Hickory Wine Bar & Bistro
. They are open for lunch and dinner, Tuesday through Saturday. Both are in the downtown block area of Viroqua. These are the perfect match if you are a true foodie or wine lover!! The Driftless Cafe offers pizza, too. If you are following a special diet like glutten-free or sugar-free, there's a good chance that the Driftless Cafe has something on the menu that will meet your dietary needs.
Wine tasting
: Branches Winery and Vineyard is minutes for the inn and open Friday and Saturday with winter hours though mid-December. Vernon Vineyards is located between Westby and Viroqua on County Road Y West, off of Highway 14. Open with winter hours of Friday and Saturday. through mid-December.
Note:
Most dining places in the Westby/Viroqua area are closed on Monday.
Our La Crosse restaurant suggestions
are
Waterfront Restaurant
(closed Sundays), and
Piggy's Restaurant
, which both offer wonderful cuisine.
Le Chateau
is a French restaurant located in an estate mansion on Cass Street just off of 4th Street. Dining here is a slow-paced atmosphere that offers excellent French and Mediterranean cuisine and more. For a place to have great conversation and a glass of wine with a Mississippi River view, we suggest
4 Sisters Wine Bar & Tapas
. Located across from the Riverside Park entrance, this chic, fun lounge is a place to relax and savor small plates of creative foods with your favorite wine, spirits or beer, all while enjoying the majestic Mississippi River. The outdoor patio is open when weather permits.
Don't care to drive to La Crosse?
Let the driving to
Mr. Trip-it Limo Service
for a relaxing and enjoyable evening. Call Mike for door-to-door service at 608-632-2301 for a very reasonable rate quote.
Things to Do and See In and Around Westby
We have provided the following list of things to do in order to assist you in planning your trip in and around Westby, Vernon County, and the Hidden Valley region. Please note that the following itineraries are just a very small sampling of things to do in the Westby area. Visiting antique shops or spending time enjoying your favorite outdoor sports can be an entire trip! Whether it's by photographing the beautiful sights and sounds, finding local artists around every bend, or taking in the winding roads on two wheels, you will witness that this part of Wisconsin is alive and well!

Sparta Wisconsin, Bicycling Capital of America: Located just 26 miles North of Westby
Start the day with a bike ride on the Elroy-Sparta Bike Trail with the starting point located in the old train depot. For bike rental stop in at Speed's Bike Shop in Sparta. Bike to the tunnel or through to the next town. When you return to the depot head into downtown Sparta for lunch and shopping. Stop in at Ginny's Cupboard on Water St. where refreshments from the 1957-soda fountain or the espresso bar awaits you. Enjoy homemade soup, sandwiches, and desserts too. The hometown hospitality from the real soda jerks will welcome you.
On your journey back to Westby, take a detour on County P West. This peaceful and scenic drive along Timber Coulee Creek allows you a close up view of the International Ski Jump Complex. Follow County P into Coon Valley and back to Westby on Highway 14. This 12-mile detour will be the perfect ending to a great day of exploring the outdoors on two and four wheels and not to mention a treat at Ole & Lena Kaffe Hus in downtown Westby would really top the day!
Simplicity, Craftsmanship, Lifestyle Trip: The Amish of Southwestern Wisconsin, Vernon County
A sizeable Amish settlement in Vernon County focuses on family, community hard work and faith. After your breakfast at the Westby House, drive out to the Cashton settlement where you will find a large assortment of authentic Amish goods at specialty shops and farms. You will find hickory bent wood furniture, hand-made quilts and rugs, baskets, custom oak and cherry dining and bedroom furniture, candies, jams, maple syrup and produce. Just North of Westby on Highway 27, turn right on County P and continue through the valleys and ridges by following the Amish signs for their specialty craft. A must stop is at the Cheese Factory on County D that has a viewing window of cheese being made. Down A Country Road Amish Gift Shops & Tour Service on Highway 33 is a non Amish family farm that will truly take you a step back in time with four Amish gift shops and a ice cream shop. To really learn the Old Order Amish culture on traditional values and practices, a self-guided tour of their farmsteads can be purchased at Village Shops at Down A Country Road. Owner Kathy Kuderer, has worked closely with the Amish and their community. For lunch with some history, stop in at Badger Crossing Pub & Eatery in downtown Cashton. The late afternoon is calling for a return to the Westby House.
Follow the Crookedest River Trip: Up and Down the Kickapoo River, Ontario to Readstown
The scenic and switchback curves to the top of Wildcat Mountain State Park makes you think "there's gold in them thar hills!' From Cashton, Highway 33 will lead you to this jewel of outdoor recreation. This is the perfect area for hiking, bird watching, picnic, horseback riding, and canoeing. Following the Kickapoo River begins at State Highway 131 in Ontario. The scenic drive will cross the river several times as it winds between the bluffs, thereby known as the crookedest river. A stop in Rockton at the Rockton Bar can take care of the early afternoon lunch with great burgers and its famous BBQ chicken on Sundays during the summer. A stop the Kickapoo Valley Reserve Visitors Center will give you a breathtaking view of the 8,569 acres of landscape that make up the Reserve. At the center learn the history of the floods and the proposed State recreational opportunities that after $15 million in expenses never came to be. Learn a new history of reservation, of protection and of education before heading south to La Farge.
In La Farge a special, friendly village, you can rejuvenate your soul at yet a slower pace. A must stop is at the Organic Valley Retail Store on Hwy 131, open Monday through Friday. La Farge is home to the corporate headquarters of Organic Valley Cooperative with a state of the art eco-green complex. As you travel down the river and cross the many bridges the breathtaking "nature preserve" is like nothing else in the state.
With the village of Viola approaching on the next bend, a stop here will find you in the history of the "Mounds'. Mound Park is named for ancient reminders of the Mound Builders. This sense of small town life affords you a rest, relaxation and some recreation.
Continuing on State Highway 131 you will come to another base of the Kickapoo River for exploring. If you missed canoeing in Ontario, your chance could be in Readstown. Paddle the southern gateway of the river to soldier Grove and beyond. At Readstown, Highway 14 and 61 meet with 131. To return to Westby for a respite follow 14/61 through Viroqua.
Huck Finn's Rivertown Adventure Trip: Mighty Mississippi River on Great River National Byway
Travel this historic highway and pause to browse through museums, enchanting village shops and antiques. Enjoy restaurants and local culinary delights. Hike, bike, fish or just enjoy the breathtaking scenery. Your trip to the Great River Road will begin on Highway 14/61 from Westby with your first stop at the city of La Crosse. It is bordered on the west by the Mississippi River and on the east by 600-foot high bluffs. This unique and varied topography provides many recreational opportunities and sites like Granddad's Bluff look-out point, and Riverside Park just a few minutes from the historic downtown shopping district. We suggest a light lunch at the WaterFront Restaurant located just South of Riverside Park. Also, Huck Finn's on the Water Restaurant offers spectacular views of the river, harbor and bluffs. Continue South, by way of State highway 35, to Genoa, where you can watch towboats and barges "lock through" at Lock and Dam No. 8 at the south edge of the village. Scenic river overlooks are located along the Great River Road north of town. If you missed lunch La Crosse, we suggest the Great River Roadhouse located right on Highway 35. They are known for pizza, chicken and ribs.
Victory is a small settlement with a picturesque setting - snuggled next to the Mississippi on one side and back dropped by bluffs on the other. Five settlers laid out the village in 1852 and named it "Victory" to commemorate the final battle of the Black Hawk War fought south of the village 20 years earlier. Victory prospered during the wheat boom of the 1850´s, but today is only a remnant of its past.
In DeSoto, named for the daring Spanish explorer, who discovered the Mississippi in 1541, has many historical markers detailing local Indian history and the war´s end are found along this section of the Wisconsin´s Great River Road. Just north of town is Blackhawk Park, an Army Corps of Engineers park offering riverfront campsites, picnic areas, a fishing dock, a sand-swimming beach and boat-launching facilities.
At the south end of the Great River Road is the once Indian village of Prairie du Chien that became a fur-trading center. The oldest community on the Upper Mississippi, fur warehouses built by the American Fur Trading Co. in the 19th-centurey still survive on historic St. Feriole Island. Also on the island is the beautiful Villa Louis Historic Site, an Italianate-style brick mansion built in 1870 by the widow and son of early fur trader Hercules Dousman. The opulent mansion contains a magnificent collection of Victorian decorative arts with over 90% of its original contents. Now owned and operated by the Wisconsin Historical Society, the estate includes 25 acres along the Mississippi River on St. Feriole Island. The estate is open May through October. For you hunting sport enthusiasts, Prairie du Chein is also home to a very large and well-visited Cabela's Sporting Center.
Your return trip to Westby from Prairie du Chein on Highway 27 North brings you back up on top of the ridge. Enjoy the lush vistas and farmland as you travel through small villages. In Liberty Pole a worthy stop is at the old general store fashionably named the Liberty Pole Store. Follow Highway 27 into Viroqua. This community has many shops and historic sites that it may require a return trip to take it all in.
End the afternoon with stops at Vernon Vineyards and Branches Winery and Westby Co-op Creamery for their famous cheese curds and spectacular cheeses. The perfect treat with one of the bottle of local wines you purchased as you relax at the Westby House.
Seasonal Adventures
Farmer's Market, Downtown Viroqua - Every Saturday morning until 12:00 noon, May through October - Local produce, flowers and Amish wares.
Riverboat Excursion Cruises - Spring through mid-October - Cruise the Mississippi River on one of three La Crosse Riverboats or explore the backwaters on the Mississippi Explorer boats.
Golf courses abundunt between LaCrosse, Viroqua and Westby.
Annual fairs and festivals from May through October.
Visit
DriftlessWisconsin.com
or
explorelacrosse.com
for more details on these seasonal activities.